Killarney Athletic 7 A Side UnderageTournament 2012
Underage Tournament Information
Underages Tournament Photo Gallery: http://www.killarneyathletic.com/underage-7-a-side-photo-gallery-2012/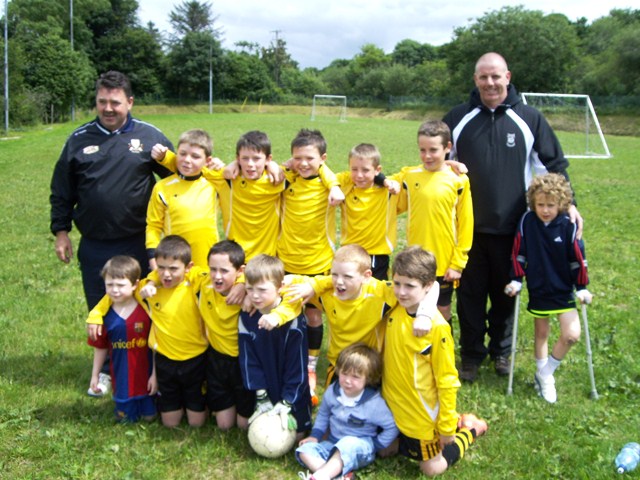 U10 Final Crokes United 4 The Trail Blazers 0
Having only three teams in actions did not devalue the quality of this tournament. On the contrary, the three teams, Crokes United, The Trail Blazers and O' Grady's Newsagents served up some brilliant clashes. The semi-final saw O'Grady's and The Trail Blazers battle it out all the way through normal time (1-1) and extra time (2-2) and only penalties could separate them, with The Trail Blazers coming out on top.
The final then promised a close encounter but early goals from Jason Kerins and Pádraic Looney (2) and Neil O' Shea put Crokes United in control. Player of the Tournament Evan Looney and his defence were unrelenting and despite the best efforts of the Trailblazers, Crokes United ran out comfortable 4-0 winners.
The Trail Blazers: Emmet Cronin, Adam Carey, Ethan Hurley, Emmet O' Shea, Paul O' Sullivan, Cathal Higgins, Joe Rudden, John Quill.  
Crokes United: Keelan O' Brien, Cian McMahon, Neil O' Shea, Tom Doyle, Evan Looney, Padraic Looney, Aaron O' Sullivan, Colm O' Callaghan, Jason Kerins, Mark Clifford.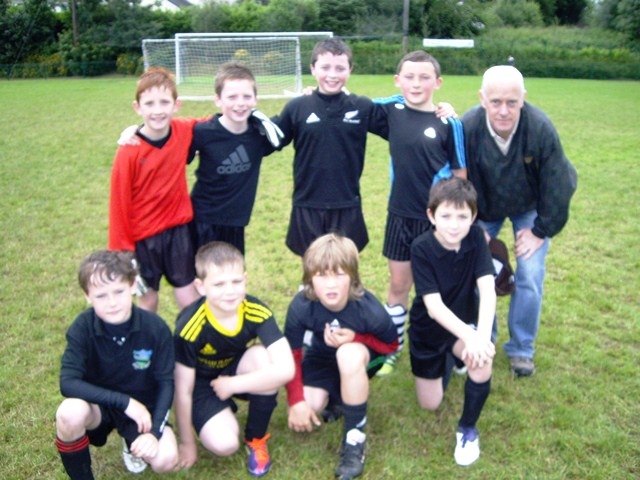 U12 Final Glenflesk Dynamos 2 Extreme Team 1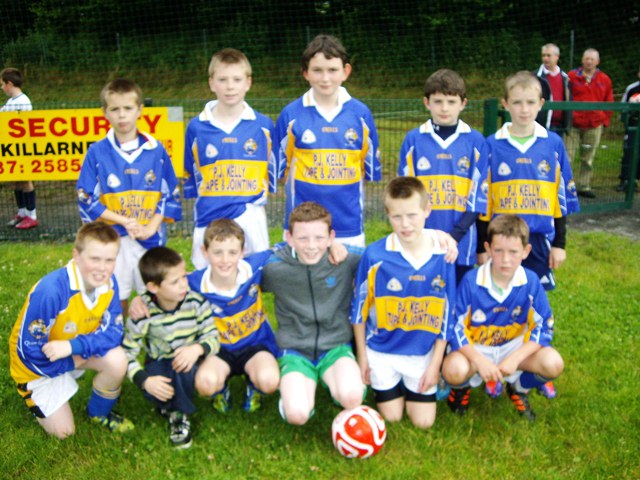 From an entry of eleven teams, it took a while to whittle it down to the two finalists and the worthy participants produced a titanic struggle. The slick Extreme Team seemed a little punch drunk after Dara Fleming put Glenflesk ahead. Then, a stroke of luck for Glenflesk saw Seán Doherty's free-kick deflected to the net. Undaunted, Darragh Lyne, Tadhg Doolan and the deadly Peter O' Sullivan, who pulled one back, tried hard to clinch an equaliser. Glenflesk kept it tight at the back with player of the tournament Cathal O' Shea very composed in goal and ran out 2-1 winners.
Extreme Team: Mark Kelliher, David Dineen, Oran O' Donoghue, Donal Lucey, Darragh Lyne, Gary O' Connor, Peter O' Sullivan, Michael Lenihan, Niall McGillycuddy, Tadhg Doolan.
Glenflesk Dynamos: Cathal O' Shea, (keeper) Alan Murphy, Denis O' Connor, Steven Corsini, Sean Doherty, Patrick Darcy, Dara Fleming, Eamon Murphy, David O' Connor, David Cantillon.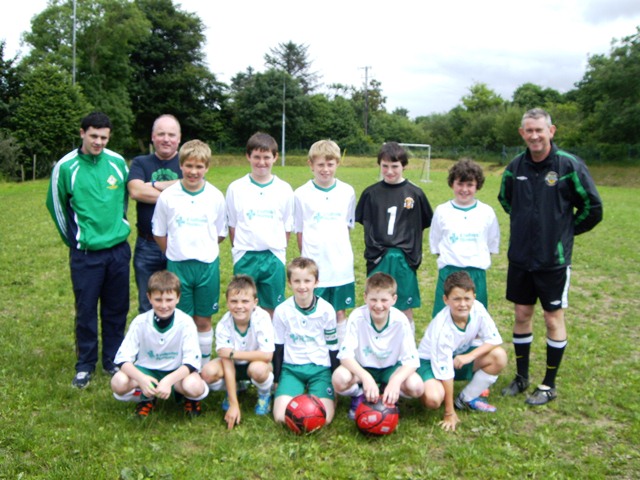 The fixtures for the Under 10 & Under 12 Tournaments are available by clicking on the link below:
 The Under 14  & Under 16 Fixtures are available by clicking on the links below:
Our underage tournament Under 10/12 will take place on weekend of Friday 13 / Saturday14th July. The closing date for entries is Monday July 9th.
Our underage tournament Under 14/16 will start on Monday July 9th. The closing date for entries is Wednesday July 4th.
Entry forms are available by clicking on the link below or at Killarney Credit Union.
http://www.killarneyathletic.com/wp-content/uploads/2012/05/underage-forms-20121.pdf